615.900.5585
whelou@wsmlegal.com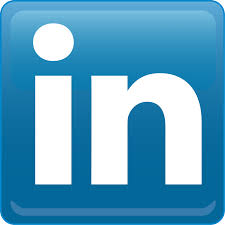 A seasoned trial lawyer and former government attorney, Will Helou helps clients strategically avoid problems, as well as proactively handle those that arise. Clients rely on Will's knowledge of the law, creativity, and past government experience to achieve their objectives.
Representative clients include:
Professional sports teams
Public utilities
Healthcare companies
Business owners
Logistics and Shipping Companies
Casino operators
Nonprofit corporations
Multi-site physician practices
Banks
With constant attention to clients' big-picture objectives, Will has guided clients through complex commercial litigation, internal investigations, bankruptcy issues, compliance and licensing issues, and nonprofit governance/merger/dissolution issues. Clients have benefited from his experience, knowledge, and holistic approach to issues facing businesses.
Before establishing WSMLEGAL, Will served as law clerk to the Honorable Thomas A. Wiseman, Jr., Senior Judge for the United States District Court for the Middle District of Tennessee. After his clerkship, Will served as an Assistant Attorney General in the Special Litigation Division of the Office of the Attorney General of the State of Tennessee, where he represented the State as counsel to the Governor, the Speakers of the House and Senate, the Secretary of State, and other state officials in litigation matters in state and federal courts. After his government experience, Will joined a boutique firm that was acquired by a large regional firm. Will has the unique experience of having worked in government, at a small firm, and at a large firm. It gives him a perspective very few attorneys have.
Highlights & Recognitions
Mid-South Super Lawyer, 2018 – 2023
Mid-South Super Lawyers Rising Stars, 2013 – 2017
Memberships & Affiliations
Jason Foundation, Executive and Full Board Member
The Belmont University College of Law American Inn of Court, Founding Member
Representative Matters
Represented sports team, through trial and appeal, in stadium dispute seeking to stop construction.
Represented substance abuse rehab center, through appeal, in certificate of need dispute.
Represented partner in dispute related to alleged fraud in the purchase of her interest.
Represented business in litigation against employee for fraud, breach of fiduciary duties, and related claims.
Represented public utility in litigation against telecommunications and cable companies. 
Represented seller of a business, through trial, in matter filed by buyer alleging fraud in the sale.
Represented nonprofit in internal investigation with multi-million-dollar implications.
Represented both employers and employees in relation to enforcement of noncompetition agreements.
Represented multiple healthcare providers in licensing issues with the State of Tennessee.
Represented casino operator in several litigation matters.
Represented several banks/creditors in complex lending relationships in actions to enforce security agreements and collect amounts owed.
Represented the Attorney General, as a result of an appointment by the Governor, through two trials and two appeals, in matter arising from a university's attempt to convert a charitable gift to cash.
Represented investor in a movie project in a matter filed by investor against producer and director.
Represented title company, through trial, in matter filed by buyer of real estate.
Represented the Tennessee Senate and Lieutenant Governor in litigation arising from the Senate's decision not to seat a candidate after an election.
Represented the Governor in First Amendment litigation arising from the passage of a specialty license plate.
Represented numerous state officials and agencies in challenges to the constitutionality of state statutes.
Represented the Governor in litigation arising from actions of the Tennessee Judicial Selection Commission.
Represented clients seeking public records from government entities.